Commercial Garage Door Services: Reliable Solutions for Your Business Needs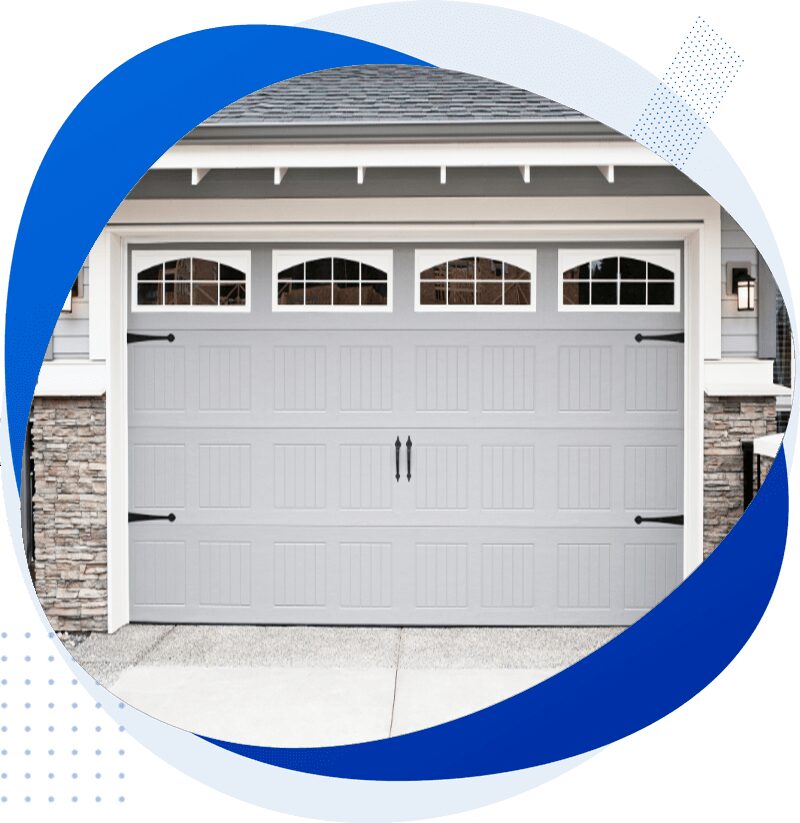 Expert Commercial Garage Door Service San Antonio
Welcome to ASAP Garage Door Service, the go-to experts for commercial garage door services in San Antonio, Texas. Our team understands the importance of reliable and functional garage doors for all kinds of businesses. If you have ever been curious about what commercial garage door services entail, you have come to the right place. Better yet, you will see why ASAP Garage Door Service is the best team to trust to handle all of your commercial garage door needs.
What Are Commercial Garage Doors?
Commercial garage doors are specifically designed to meet the unique needs of businesses and commercial properties. These doors are typically larger and more durable than residential garage doors, as they are built to withstand heavy usage and provide enhanced security for commercial establishments. Commercial garage doors are engineered to provide functionality, reliability, and aesthetic appeal while accommodating larger vehicles and ensuring smooth operation.
Different Types of Commercial Garage Doors
At ASAP Garage Door Service, we offer a wide range of commercial garage doors to suit the diverse needs of businesses. Here are some of the most common types:
Roll-Up Garage Doors
Roll-up doors are a popular choice for commercial properties due to their compact design and effective use of space. These doors consist of interconnected slats that roll up into a coil when opened, providing maximum clearance and floor space.
Sectional Garage Doors
Sectional doors are constructed from multiple panel sections connected and guided by a track system. These versatile doors allow businesses to customize their appearance by choosing different materials, finishes, and window options.
High-Speed Garage Doors
High-speed doors provide swift and efficient access to commercial spaces, making them ideal for areas requiring frequent opening and closing cycles. These doors are engineered for high performance and can help improve workflow efficiency.
Fire-Rated Garage Doors
Fire-rated doors are designed to protect and contain fire. These doors are crucial for commercial properties with specific fire safety requirements, such as warehouses, factories, and storage facilities.
Security Shutters
Security shutters provide exceptional security and protection against break-ins and vandalism. These robust doors are commonly used in retail stores, banks, and other high-security locations.
Properties That Use Commercial Garage Doors
A wide range of properties benefit from the installation of commercial garage doors. Here are just some commercial properties that utilize these doors:
Warehouses and Distribution Centers
Commercial garage doors are essential for efficient loading and unloading activities in warehouses and distribution centers. They provide easy access for vehicles, forklifts, and other equipment, streamlining logistical operations.
Retail Stores
Retail stores often utilize commercial garage doors for storefronts or stockrooms. These doors not only provide security; they also create an inviting and flexible space for customers and staff.
Auto Repair Shops
Commercial garage doors are necessary for auto repair shops, ensuring convenient vehicle access and facilitating efficient workflow. These doors are designed to withstand the daily demands of automotive repair environments.
Hospitality and Entertainment Venues
Hotels, restaurants, event venues, and theaters often require commercial garage doors for service entrances, loading docks, or backstage areas. These doors offer flexibility and functionality for seamless operations.
Comprehensive Services for Commercial Garage Doors
ASAP Garage Door Service is your one-stop solution for all your commercial garage door needs. Our expert technicians are trained to provide a wide range of services, including:
Installation and Replacement
We offer professional installation and replacement services for commercial garage doors, ensuring proper fit, function, and longevity.
Maintenance and Repairs
Our team can perform routine maintenance to keep your commercial garage doors in optimal condition. We also provide prompt and reliable repair services to address any issues and minimize downtime.
Emergency Services
We understand that garage door emergencies can happen anytime. That's why we offer 24/7 emergency services to minimize disruptions and ensure the security of your business.
Upgrades and Enhancements
If you're looking to modernize or improve the functionality of your commercial garage doors, we can help with upgrades such as adding automation, installing insulation for energy efficiency, or integrating advanced security features.
The Benefits of Professional Commercial Garage Door Services
Understandably, you're still wondering why you should seek our professional services for your commercial garage door rather than attempt repairs. Here are some notable perks of hiring our team:
Training and Experience
Our technicians have years of training and experience under their belts to handle all kinds of repairs and installations. We will get the job done right on the first attempt, allowing you to focus on keeping your business running smoothly.
Specific Solutions
ASAP Garage Door Service will thoroughly assess your garage door so we can come up with specific solutions for your problems. We will also help you devise a comprehensive, consistent maintenance plan so you can better care for your commercial garage door in the future.
Excellent Customer Service
We pride ourselves on delivering exceptional customer service and building lasting client relationships. Our friendly and approachable team is always ready to answer any questions and provide clear explanations of the work we do on your property.
ASAP Garage Door Service Will Take Care Of Your Commercial Garage Door!
Ensure your commercial property's functionality, security, and aesthetic appeal with ASAP Garage Door Service. Our team is dedicated to delivering high-quality commercial garage door services tailored to your specific requirements. Please don't wait for issues to arise; contact us today for a consultation, and let us handle all your commercial garage door needs.
Frequently Asked Questions
How often should I schedule maintenance for my commercial garage doors?
We recommend scheduling routine maintenance at least once a year to ensure optimal performance and prolong the lifespan of your doors. However, high-traffic properties may require more frequent maintenance.
What should I do if my commercial garage door gets damaged?
If your commercial garage door sustains damage, you must address it promptly to avoid any security risks or disruptions to your business operations. Contact our team, and we will assess the situation and provide reliable repair services.
Can you customize the appearance of commercial garage doors?
Yes, we offer a range of customization options for commercial garage doors, including various materials, finishes, and window designs. Our team can help you choose the best options to match your property's aesthetic and branding.
Do you offer maintenance contracts for recurring services?
Yes, we offer maintenance contracts tailored to your specific needs. These contracts provide regular maintenance visits, priority scheduling, and discounts on parts and repairs.
Can you install commercial garage doors with advanced security features?
Absolutely. We understand the importance of security for your business. We can install commercial garage doors with advanced security features like access control systems, surveillance integration, and high-security locks.