Summer in every part of Texas, including San Antonio, can be incredibly oppressive and overwhelming. You probably find yourself seeking refuge wherever there is AC as soon as the opportunity arises. You're also dreading the feeling of how hot your car will be to touch, even when stored in the garage at this time of year. However, what if there were garage door weatherproofing tips to help you get through the summer heat? Keep reading to learn about four of the most effective summer garage door weatherproofing tips to help you and your vehicle stay cool. 
4 Summer Garage Door Weatherproofing Tips 
If you want to keep your garage, your vehicle, and even your home cool during the summer, there are quite a few garage door weatherproofing tips worth checking out. Here are just four tips worth considering. 
1. Maintain And Replace Weatherstripping 
One of the biggest ways you can weatherproof your garage door is to maintain, add, and/or replace any weatherstripping. This involves sealing the bottom of your garage door, adding weatherstripping on any gaps or holes, and can even include weatherstripping the panels and threshold. This weatherstripping will prevent hot air and rising floodwaters from entering your garage door. As a result, your garage and your home will be safe from both heat and water damage.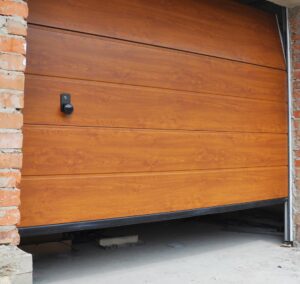 2. Add Or Upgrade Insulation 
If you don't have an insulated garage door, now is the time to invest in one. You will have additional reinforcements against the hot summer weather by insulating your garage door. One type of garage door insulation, reflective insulation, directs heat away from your garage door with rigid boards if it happens to be exposed to sunlight. Of course, there are many kinds of insulation to choose from for your garage door. Just research the material that's best for you. 
3. Improve Ventilation 
The next of these garage door weatherproofing tips involves keeping your garage ventilated. This will keep your air circulating and prevent heat and humidity from building up. This will also be beneficial to your own health. Failing to keep your garage ventilated can contaminate the air and let fumes linger, which can result in potential health problems for yourself and your loved ones. 
You can purchase a garage ventilation fan to make this possible. With this fan, the air inside your garage will stay nice and cool. You could also install a ceiling fan if your garage has enough overhead room. If you don't have any windows in your garage, exhaust vents can also make that difference in your garage's temperature.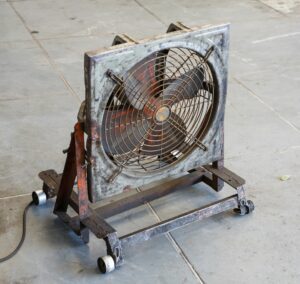 4. Install A Garage Door Screen 
Finally, the last of the garage door weatherproofing tips you will learn today involves installing a garage door screen. A garage door screen helps keep the inside of your garage cool during the harsh summer months. All you need to do is install a screen behind the garage door that can also be retractable. These screens can be remote-control operated or manually opened and closed with a zipper. At the end of the day, it's all about getting the screen that's right for your garage door. 
ASAP Garage Door Will Make Your Garage Summer-Ready!
Hopefully, these four summer garage door weatherproofing tips will provide a great start in making your summer more bearable. You can implement all of these tips or just the ones that make the most sense for you at this time. They will prove especially useful if you live in San Antonio. If you live in this area, then all you need to do is contact us at ASAP Garage Door, and we will help make your garage summer-ready.