If you live in an area that tends to experience harsh weather conditions, you need the best garage door to withstand them. From raging blizzards to relentless hurricanes, you need a garage door that will stand strong against various forces of nature. It isn't easy to determine which garage door material will be the best, but it never hurts to have a headstart. Keep reading to learn about the best garage doors for harsh weather in this blog.
The Best Garage Doors For Harsh Weather
When it comes to finding the best garage doors for harsh weather, it's important to keep in mind the specific kind of harsh weather you want your garage door to be able to withstand. Here are just five of the best materials that will allow your garage door to endure any harsh weather conditions.
1. Steel
Experts deem steel to be the most durable garage door material on the market. These doors are highly wind-resistant, aren't as likely to deal with mold or mildew from water damage, and can work in both extremely hot and cold climates. Speaking of hot and cold, you can prevent expanding and contracting with a protective coating.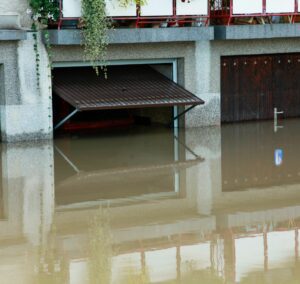 2. Fiberglass
Another garage door material that can resist extreme climates is fiberglass, especially when it is insulated or has steel mixed with it. Like steel, it's also warp and dent-resistant. When it comes to extreme weather that can inflict water damage, fiberglass is highly rust-resistant. If you live in a coastal area, a fiberglass door is an especially wise investment, as rust is more likely to occur in those climate conditions.
3. Vinyl
Vinyl is another one of the best garage doors for harsh weather conditions. This material is also less likely to dent than most metal garage door materials. However, when it comes to specific climates, vinyl garage doors aren't the best option for places that can get extremely cold, as cold air interferes with the integrity and durability of vinyl doors. For this reason, it is wiser to install a vinyl door if you live in a warmer climate.
4. Insulated Garage Doors
When it comes to garage doors, the material isn't the only consideration. Enhancements should also be taken into account when constructing the best garage door for harsh weather. That's why, regardless of your door's material, you should consider insulating your garage door. With this addition, you'll be able to keep your garage interior, as well as the rest of your home, warm in winter and cool in summer.
5. Wind-Rated Garage Doors
Speaking of specialized garage doors, it is worth checking out the wind rating of your prospective new garage door. These doors are especially worth considering if you live somewhere that is likely to experience hurricanes or tornadoes. Most garage doors will include a specific rating that accounts for how many miles per hour of wind it can withstand, among other factors.
ASAP Garage Doors Will Help You Find The Best Garage Door For Your Home!
We hope that learning about the best garage doors for harsh weather conditions will help narrow your search for a new and improved garage door. The five options described above are just a few choices worth considering. Insulation and a high wind rating will also go a long way in increasing the durability of your garage door. If you live in San Antonio and you need help finding that garage door for your home, you can trust our team at ASAP Garage Doors to provide assistance. Whether you're looking to replace your current garage door or add some overdue upgrades, you can contact us today for our stellar services.